Haulage
We operate nationally in various market sectors across Scotland, England and Wales and specialise in the distribution of bulk grain, coal, sand, gravel, round timber and woodchip, amongst other products, and are TASCC and FIAS accredited. Our modern fleet of 44 ton MAN articulated and wagon-and-drag vehicles pull various trailers comprising bulk and blower tipping trailers, flat-bed trailers, timber skeletal trailers and timber cranes, walking floor trailers and curtainsiders, having ceased livestock transport in 2005.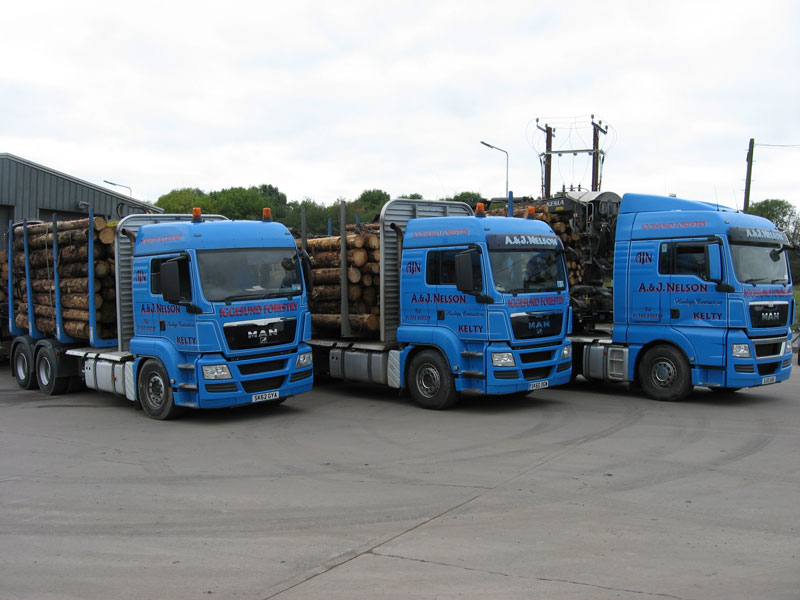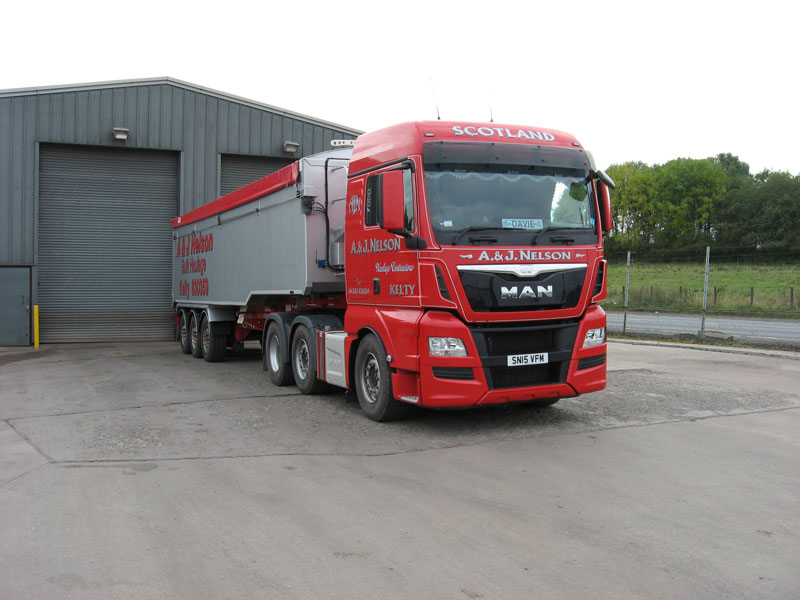 Fuel Efficient 44 Ton Vehicles
To enhance our service we have streamlined our fleet over the years and now run only 44 ton vehicles with the latest fuel-efficient Euro 6 diesel engines and automatic gear boxes. Extended vehicle warranties and our advance fleet renewal programme ensure that our fleet are in the best position to support our prerequisite for excellent customer service. Our aim has always been to provide the very best service to our customers and to understanding their needs in every detail, thereby building lasting relationships. We have the expertise, knowledge and commitment to deliver a first class service and aim to provide these at all times.
Please contact us by calling 01383 830359 or emailing traffic@ajnelson.com to discuss your haulage needs.