History
They say all great things start from small beginnings and A&J Nelson is no different. With a keen desire to start up in his own business Alexander (Sandy) Nelson took the plunge in June 1970 with a fifteen ton Guy vehicle and one cattle float. His farming knowledge and desire to succeed stood him in good stead and with his wife Edna by his side their hard work and long hours soon reaped dividends, gradually expanding their fleet and employing four drivers.
Sandy's younger brother John (Johnny) joined the business in 1975 and the company became A&J Nelson (Haulage Contractors) Ltd. Now operating with two 3-axle AEC vehicles, the Guy and some ERFs, those additional motors and staff needed larger premises which led to the purchase of the old Lindsay Colliery site here in Kelty where we are still based today.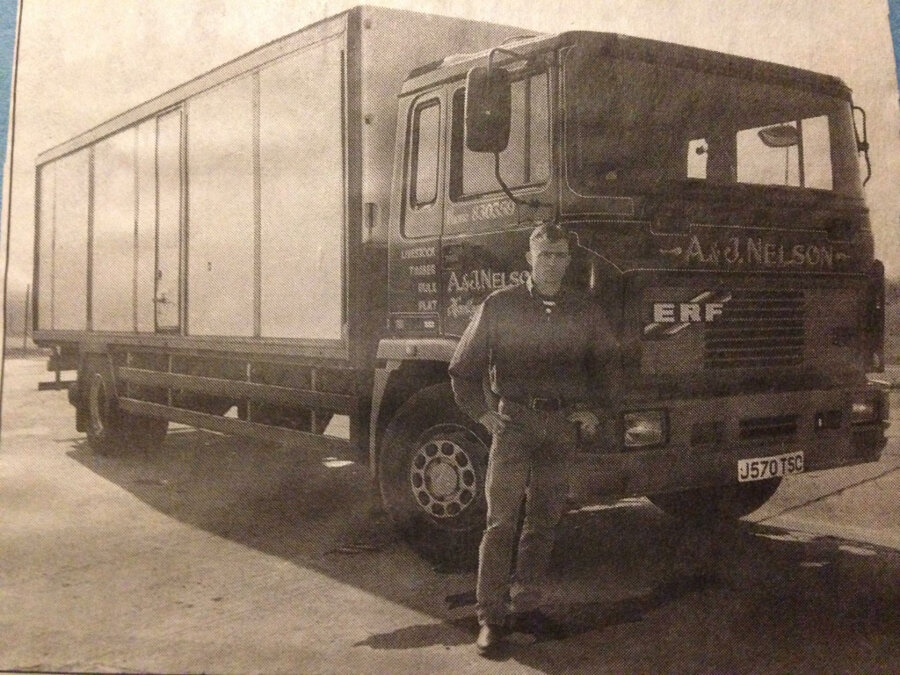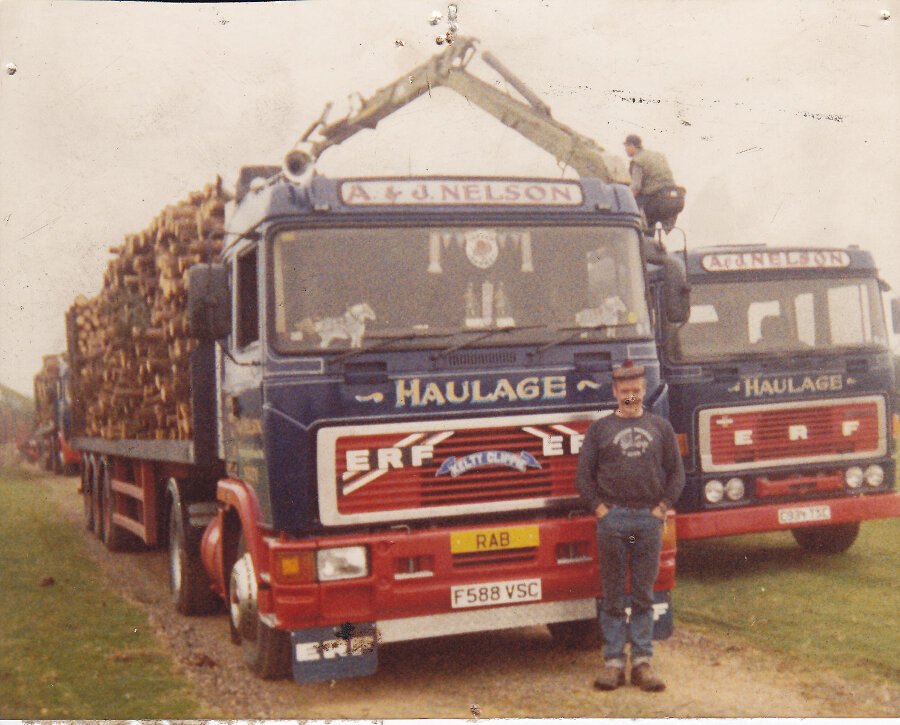 The business grew and soon the navy painted fleet of 3-axle and 4-axle ERFs with Gardner engines could be seen the length and breadth of the country. ERF artics were added and we remained loyal to Gardner and ERF until their production was halted. A brief period followed with Foden and Cummins Engines until Foden also ceased production. Our fleet is now entirely MAN (with the exception of one sentimental ERF) and the livery has changed from navy to red.
In 1985 Sandy and Edna's son Colin joined the business, quickly learning the ropes and now running the company. His vision, steely determination and inbuilt desire to deliver total customer satisfaction have meant continued success for the company through some challenging economic periods and receiving The Transport News Scottish Rewards for Scotland's Top Tipper Operator in 2012 from HRH, The Princess Royal was a proud moment.
All walks of life have periods of change and in 2005 we took the tough decision to move away from our origins and cease livestock transport to concentrate on the distribution of bulk products and timber haulage. The business has continued to expand and we currently run a fleet of 37 vehicles and employ over 50 staff.
With over 45 years of history and experience A&J Nelson remains family owned and operated, and though still very much involved in the day to day operations Sandy, Edna and Johnny have made way for their children to share in the business pride with Colin "in the driving seat" and Gail, John, Craig and David all working for the company.